Colby is a multi-sensory type of kid. He needs to have as much input as he can in order to learn because of the stroke he had. When I was offered the chance to review Can Do Cubes from jollyliteracy.com and their parent company just2ducks  LLC, I got excited. Colby loves blocks and building things so I was hoping this would spark a little interest in him with language sounds.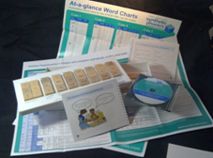 The Can Do Cubes set contains 59 laser engraved wooden blocks. These are split up into two levels. The first level contains 27 blocks and the second level contains 30 blocks. In the second level there are 2 blocks connected with a string to show split digraph sounds. That makes up a total of 175 + variations of spelling for the 44+ sounds in the English language. I had never thought about how many different sounds make up our language so that was eye-opening for me. That's a lot of different spelling choices for those sounds.
You can view this video to see more of how the cubes are designed to work. We didn't use the cubes the way they were designed to be used but I'll explain why in a minute.

Along with the cubes there are several posters included in the kit, handbooks for stage 1 and stage 2 use, DVD with interactive activities to show how to use the cubes, and online pdf templates and worksheets.
Our Multi-Sensory Experience
Colby is not a typical student. Ha! That might be the understatement of the year! He has some pretty severe learning challenges  with the most difficult being that he is non-verbal. He talks with his eyes and his facial expressions but he does make some sounds when he tries to talk. Why would I want to use these blocks with him if he's nonverbal? If he can learn to read it will open up many possibilities for him as he gets older. Over the last two years his IEP has included learning 20 sight words so I know he can do it. It's just a matter of figuring out which way he learns best.
Blocks are something he loves to knock over so I was hoping this might be a fun reward for him if he correctly identified the sounds as I said them. He's a stinker and thinks he is being sneaky knocking over my hard work! I would show him a side of the block and make the sound the letter was supposed to make. If he said that I was making the correct sound I would help him make a tower to knock over. If he said I was making the wrong sound it would go back into the tray to try again. We would only get through 3 or 4 blocks at a time because brain injuries make learning an exhausting task. He would usually start falling asleep after about 15 minutes of working.
The other thing we did with the blocks was to trace the letters as I said the sounds. There is some evidence that shows that tracing or writing words or letters after a brain injury while making the sounds increases neuron connections. Multi-sensory input is important for those connections. Anyway you can get more input is a bonus when it comes to brain injuries. Sometimes Colby would try and make the sounds and sometimes he would roll his eyes at me but it was a start.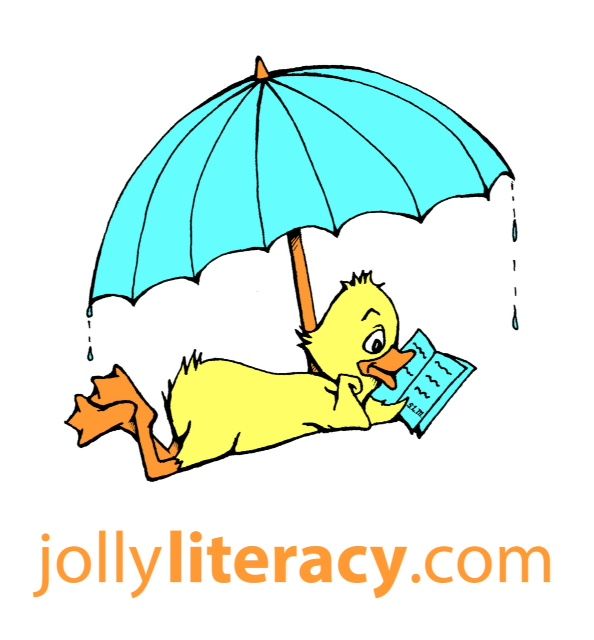 My Thoughts
Colby really enjoyed working with these blocks which is a win in my book. The blocks are designed for multiple ages and learning abilities which makes them versatile for any phonics program or even spelling work. The blocks are high quality and will last a long time. I will continue to use these with Colby and will have Riley use them for spelling. She needs lots of activities and hands of manipulation and this is a perfect way for her to get both. I did not have her use these during the review period because I knew she'd steal them. I wanted to focus on Colby and see how far we could get with them.
Connect with jollyliteracy.com
Be sure and click the banner below to see what the other Schoolhouse Review Crew members had to say about their experiences with Can Do Cubes.