Recently The Typing Coach gave us access to The Typing Coach Online Typing Course for review. The Typing Course is a one-year online subscription program. There are seven lessons with eight other sections that include practice and evaluations. The lesson titles are straight forward and self-explanatory. They include titles like  Bottom Row, Top Row, Shift Keys and Number Row. The course is self-paced, and students are encouraged to master each section before moving on to the next lesson.
The Typing Coach is very easy to follow. You go down the check list for each section. Once you have completed something, you click the box. There are pages that will need to be printed off at the beginning of the program. There are audio files to listen to that contain both instruction and music to practice with.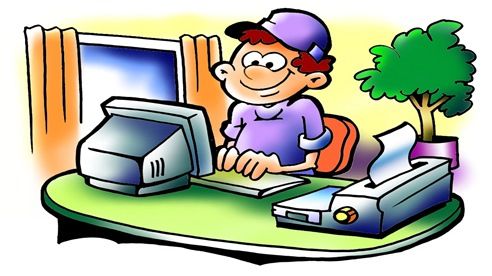 The Typing Coach has provided an option for slower learners. This might be for younger students or those who have trouble focusing on smaller text or longer pieces of typing work. Who am I kidding? The slower learner section could be used for any number of reasons! The program was initially intended for high school students but after working with Special Education teachers the simplified version was created. David Kimball the creator of The Typing Coach gives some suggestions for younger students in the special ed section. These instruction provided can be used for all types of students so don't skip it thinking there might not be anything of value in there for you!
Our Typing Experience
The program took very little prep work on my side of things. I printed out the lesson practice sheets for Riley and showed her how the program worked. She was interested because she had used a different program earlier in the year and did not like it! I think the simpleness of this and that it wasn't "babyish" really drew her in. At ten years old she is determined not to be a "little kid" anymore even with her school work.
I was a little concerned that she wouldn't like the auditory part of the program. Sometimes she has a hard time just listening. The instructions moved at a good pace, and she was able to pause the audio if she needed to. I thought she might want to start with the slower student tips first but was quicky put in place with that suggestion!
Learning the correct finger placements has helped Riley type much faster than she was doing. I couldn't help laughing when Riley got to the fourth lesson and said: "I hope he doesn't tell me how to have good posture again." Two minutes in I heard these words "I'm sure you've got all that and are tired of me repeating it!" The pacing and amount of repetitive instruction are perfect! Riley felt understood and heard even though it's a recording.
The only aspect Riley didn't like was the idea that she couldn't move on until she had no mistakes. Allowing her a day in between practice sessions went a long way to helping her overcome some of that frustration. I was able to encourage her to slow down and take her time when what she wanted to concentrate on was speed. After a good discussion on speed coming after mastery, any minor grumbling she had was at an end.
My Typing Thoughts
After listening to complaints about a different program being "stupid" it was a relief to not have those same issues with The Typing Coach. I loved the humor that was injected into both the text and the audio kept Riley engaged and wanting to continue. I thought the program was laid out well and incredibly easy to follow. Riley would open a section and leave it open so she knew that she had either finished it or was working on it. The small troubles I mentioned earlier were easy to overcome and modify things for Riley.
For the price ($17) you can't go wrong with The Typing Coach Online Typing Course. Riley is excited to continue with the program and looks forward to seeing her speed and accuracy improve. I don't think you can get a better recommendation from a ten-year-old than to want to continue with a program!
You can connect with The Typing Coach on Twitter 
Be sure and click on the banner below to see what the other members of the Homeschool Review Crew had to say about their typing experiences!