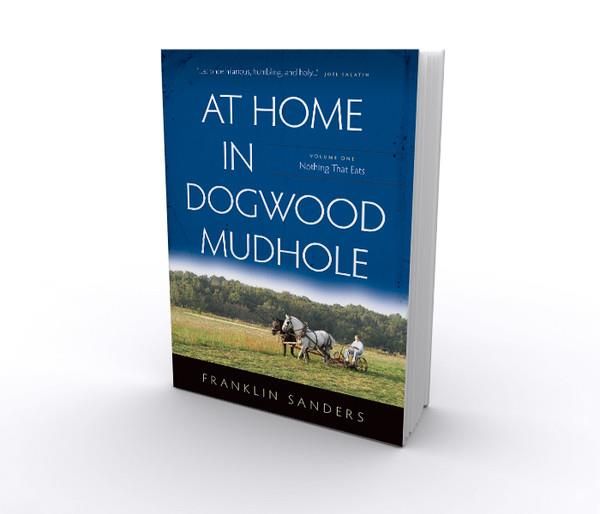 John and I have been trying to decide on either buying 3/4 of an acre lot and building a house or buying a pre-existing home. It's been a stressful decision for many reasons. The most stressful reason for me is that I grew up on 13 acres and 3/4 of an acre is not even a sliver of what my dream property would be. If I could I'd move far away from a city and become more self sufficient. Obviously John's brain cancer and Colby's medical needs will pretty much prevent that from ever happening but after reading At Home in Dogwood Mudhole by Franklin Sanders from At Home in Dogwood Mudhole I was able to live the dream vicariously for a little while.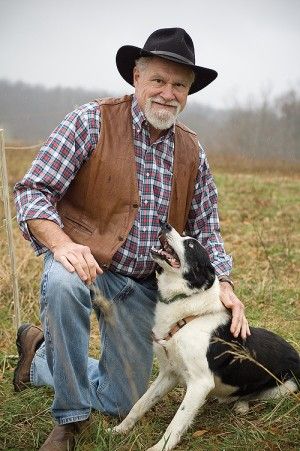 When I was asked if I wanted to review this book I decided to read the sample chapter that was available at the time. Pig Persuader made me laugh so hard I had Jahnna coming down the hall to ask me what was so funny. If you have ever worked with pigs you will love this chapter! It was impossible for me not to remember my days in 4-H trying to keep pigs from escaping at the county fair or moving them from pens to a practice arena. I remembered trips to buy pigs with my dad and all the other 4-Her's and how we all thought we knew what we were doing when we really had no clue. After reading the sample chapter it was obvious to me that Franklin Sanders has a gift in his ability to describe a situation and bring it life. So of course I had to request the opportunity to review it.
In full disclosure I must tell you that I grew up in California. We don't really get the whole North vs. South thing unless your talking Northern California vs. Southern California and which one of them gets Bakersfield because nobody wants Bakersfield. I also lived in Bakersfield for three years and it's one of the few places I would actually move back to but that's a story for another day. The references to the Civil War lost me a time or two. I've always found historical trivia fun to read in a lighthearted manner but I really have no emotional or family ties to that time period other than visiting a plantation once when I was in Tennessee for a day. I don't know that I've ever read a book with a southern slant to it but by the time you finish  At Home in Dogwood Mudhole you will know that Franklin is definitely Southern! You will also know that he is a Christian man and a family man as well.
Over all I felt this was a fun book to read. It's a book based off of snippets of newsletters written by Franklin for the readers of his newsletter The Moneychanger. It starts in 1995 and brings back the focus surrounding Y2K and all the hype that went along with it. It was interesting to read those references and remember what a big deal that once was.
If you'd like to you can read the sample chapter Pig Persuader from Volume 1 and the sample chapter Home Alone Milking from Volume 2 if you'd like to read your own preview. Volume 1, Nothing That Eats,  weighs in at 379 pages, and is available in paperback for $22.95, or ebook formats Kindle, ePub, or PDF for $16.95. Volume 2, Best Thing We Ever Did is currently available in PDF format, with Kindle and ePub to follow in late November, and the paperback is expected to ship the first week of December.
If you decide to order the book or even read the sample chapters let me know what you think. I'd love to hear your opinion.  This is sadly my last review for the Schoolhouse Review Crew. Due to the curves life threw at us this last August, I have been finding it hard to keep up with reviews and my daily life. I have enjoyed my time on the crew so much and hope to be back on it again in 2015. In the mean time I'll keep posting about the chaos of our life because that's what keeps me sane!