ACTÍVA Products sent us the Rigid Wrap and CelluClay Quik-Sculpting Kit to review with Jahnna and Riley. We also received a new ebook titled ACTÍVA Products' Favorite Sculpture KIDS CRAFTS to get some ideas on how to use the kit. The ebook has suggestions for holiday activities like pumpkins and more traditional ones like volcanos.
Rigid Wrap is a plaster coated gauze. It can be used to make anything you would make with paper mache. You don't need to mix or measure anything to get the right consistency with Rigid Wrap. CelluClay is a powder that easily mixes with water to form a paper mache kind of clay. It can be used to add depth to a Rigid Wrap project or can be used on its own. Drying time is fairly fast though if you need it to dry faster you can use an oven or a microwave.
Our Homeschool Art Experience
Our Quick-Sculpting Kit arrived and Jahnna and Riley were kind of blah about what they saw on the box. Jahnna said, "I've already made a volcano before." When I pointed out to her that this wasn't just about volcanoes,  there were lots of things she could make with it, she was a little more open to the project. As soon as I said she could make a mask with it, her interest jumped up!

We opened the box and read the instructions which are straightforward and easy to follow. After opening up the Rigid Wrap package we were both intrigued with the texture of the wrap. It is really chalky which drove me absolutely nuts! Jahnna doesn't mind chalky textures so I let her have at it! She used a pair of fairly dull kids scissors to cut strips of the wrap to the sizes she wanted. Some of the wraps she was able to tear to different sizes but if you are looking for a precise edge it's best to use scissors.
It took us a few minutes to figure out how much water was needed, how to smooth it and how to layer it. Jahnna was determined to make a masquerade mask for Halloween.


It was a bit hard for her to get some of the edges to round over her cheeks but she eventually made it work how she wanted it to. It wasn't quite perfect but it worked enough for her to take it off and let it dry.

Here is where the problem begins. If you are going to make a project that is going to be worn, you need to let it dry in place. As Jahnna's mask dried, it shrunk a bit. Shrunk enough to not really fit her face the way she wanted it to. She was a little disappointed so after a pep talk started in again. This one fits her a little bit better so she was much happier.
After letting it dry, Jahnna used some acrylic paint to turn the mask black. I think her plans are to add glitter, sequins, and feathers but I have not seen the finished project. That might have something to do with why she is bugging me to take her to the craft store.
Riley has been having a bit of a rough summer so I never did get her to take an interest. This has nothing to do with the product and everything to do with some medication changes. Once we get that finished I'm sure I'll have more projects to post from her.
My Homeschool Art Thoughts
Rigid Wrap and CelluClay are a lot of fun. As with any good art project, you will want to prep your area before starting. I saw all the powder coating before the package was opened and still didn't manage to put something down before it was all over the table. It cleans up pretty easy but having newspapers or cardboard down would have saved some time.
Both of these products have a learning curve. The Rigid Wrap needs to have a good enough base built up to not shrink drastically when done. This is especially important when making a mask like Jahnna did. Her first one ended up breaking fast because she wanted it to be thin like the ones you see around Halloween. Her second one ended up being thicker and held its shape better. I feel like it will depend on the project and what you want your finished product to look like.
The CelluClay is easy to mix up if you start with a small amount of water, to begin with. You don't want to end up with a soupy mess. The CelluClay can be mixed ahead of time and stored in the refrigerator which is a nice prep option. It's also great for left over product that can be used another day.
Overall, this was a fun homeschool art product for us to use. I have some ideas for future projects and plan on having Riley make some Christmas ornaments or Halloween decorations. If you are looking for an easier way to make paper mache projects then check these out.
You can connect with ACTÍVA on Facebook, Twitter, Pinterest, and Instagram.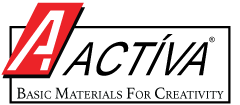 Be sure and click on the banner below to see what the other members of the Homeschool Review Crew had to say about their experiences using the ACTÍVA products.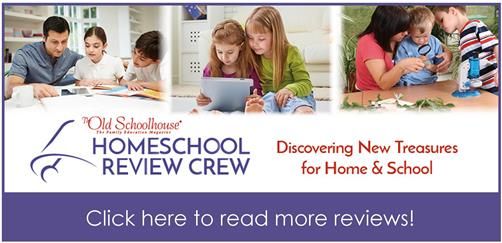 Save
Save
SaveSave