Brinkman Adventures has several seasons of audio drama stories available. This year we were selected to review the Brinkman Adventures Season 4. I have not reviewed other seasons in the series but I know other members of the Homeschool Review Crew have so you will definitely want to check out the other reviews to see how this compares.

What exactly is an audio drama and how do you get seasons of it? It's a radio show that is designed to tell modern missionary stories from the viewpoint of a fictional family. The website states
"Brinkman Adventures is produced by Beachglass ministries, a non-profit, non-denominational Christian organization dedicated to inspiring, motivating and facilitating the next generation of Christian world changers."
There are twelve episodes in each series and they are half an hour long. It's the perfect length to keep kids interested yet wanting to listen to the next episode.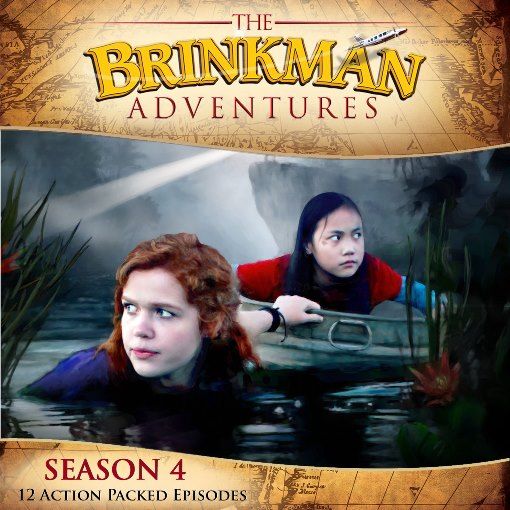 Each episode starts off with a brief synopsis. If an episode has some intense  moments there is a recommendation for parents to listen to it with their child if they are under ten years old. These are episodes 37 to 48, you do not need to have listened to the previous 36 to understand what is going on.
Season 4 starts with lots of action. The Brinkmans are at a Missionary Adventure Camp. The dam breaks and everyone is stranded. How can the camp survive? The Dad steps it up and makes things work while a bridge is being constructed. Then a storm comes and Mom goes into labor! How much drama can you fit into a thirty  minute episode? A lot when you are with the Brinkman's!
I have to admit that my favorite adventure was episode 44, War of the Racoons. First off, if you've ever battled with racoons you will know that it truly is a war. Second, if you have a child who loves to procrastinate, get distracted, or is defiant this is a story they need to listen to. Ian invents a robot, almost destroys a car, gets a fine from the police and ends up realizing he needs to follow directions immediately or there are consequences to be faced.
Crisis in the Congo was a good reminder to me that in the middle of the chaos of our life, I need to remember not to lose my focus on each individual member of my family. Sometimes things get so overwhelming I focus on the immediate need and Jahnna and Riley have to wait a bit before I can give them my attention. This was a good one for all of us to listen too.
Our Audio Drama Experience
Jahnna listened to roughly half of the stories before she moved on to other projects. Riley listened to them all. On her own. Willingly with no reminders. So weird! I listened to them by myself as I had time or when I was up in the middle of the night with Colby. We agreed that they were fun stories with lots of interesting things to learn about. Different cultures, customs and situations kept things from getting repetative. Riley was interested enough to listen to all of them without me realizing she had done that which means she didn't get bored or distracted while listening. I wish all her school efforts were that easy!
My Audio Drama Thoughts
Brinkman Adventures is a great storyline for those who like audio Christian stories. You can download episodes or buy them on a CD which is a nice option to have. The audio sounds great and the sound effects fit in well. This type of story while fun for us to review and expose my kids to different ways of sharing their faith, isn't something we would necessarily purchase for ourselves. We belong to the Church of Jesus Christ of Latter Day Saints and some of the topics covered line up in similar ways but don't in others. My kids are old enough to realize there are other religions and beliefs out there and that's great! It provided us with some discussion about different beliefs and styles of  ministering and converting other individuals. If you use are used to listening to traditional Christian audio then I'm sure this will be a great fit for you. There is a lot to learn and to have fun with in the series.
You can connect with Brinkman Adventures on Facebook
Be sure and click on the banner below to see what the other members of the Homeschool Review Crew had to say about their experiences with Brinkman Adventures Season 4.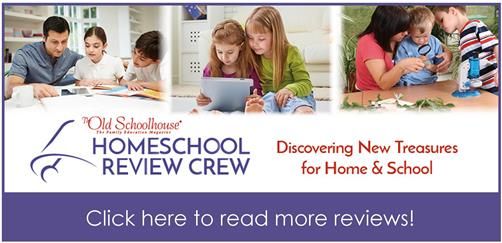 Save
Save