I you've been following my blog for awhile you might remember that I was on the 2013 Schoolhouse Review Crew. I skipped the 2014 year due to John's cancer treatments but decided I missed the Crew and wanted to be back on the 2015 team. So here I am with my first review. I was given the opportunity to review a full year online membership to 
SchoolhouseTeachers.com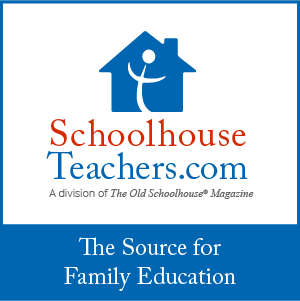 It's a fantastic site for online learning, full of resources for everyone not just homeschoolers. There are semester long courses or year long courses in a variety of different subjects. Jahnna has been begging to learn how to play the violin so I was excited when I saw that there was now a violin class available. I just might have to break down and get her one after she sees that. So far I've been able to direct her attention to other classes but I know she will see that one soon.
There is a variety of levels and interests some include
Nature/Outdoors (Elementary to High School)
Family Fitness (All age levels)
Home Economics (a 6 month course for ages 6 to 12)
Statistics (Middle to High School)
There are way too many to list all of them over 100 but a few more of my favorites are the Whole Foods cooking, ASL and guitar classes.
In the Families tab there is a Special Needs course that consists of 19 lessons and goes over topics like Adaptive Technology, Adaptive Learning Techniques, and Choosing Materials. I don't homeschool Colby at this point because quite honestly I need the break when he goes to school. He makes it difficult to get shopping and chores done at times. Eventually I can see teaching him at home depending on how the transition to middle school goes in a very short year and a half. There is very useful information and links to other sites and programs in this course that will benefit special needs families even if you aren't new to special needs. If you are new to having a child with special needs then this is even more helpful for you. It's positively written with good encouragement and practical tips to school your child or even with after school enrichment.
Another feature I enjoy is the course checklists. It's easy to get overwhelmed on a site with this much information. These sheets let you keep track of which classes your kids are using and how they are progressing in them. There are several different options available as there is no one right way to keep track of things. This is also useful if you live in a state that you have to show your progress to the school district.
Being a member of SchoolhouseTeachers.com also gives you discounts to other homeschool companies and products, lets you access past issues of The Old Schoolhouse Magazine, access to Schoolhouse Expo recordings, Schoolhouse planners, bonus ebooks, and the AppleCore Record Keeping System.
If you'd like to follow SchoolhouseTeachers.com on Social Media here is that information"
Facebook Group: https://www.facebook.com/groups/SchoolhouseTeachers/
Pinterest: http://www.pinterest.com/tosmag/schoolhouseteacherscom/
Jahnna really enjoys computer-based homeschool. It is a great resource for her to either supplement her learning with or in the case of the violin possibly start learning something completely new and different. For those of you out there that aren't interested in a Christian homeschool curriculum this is probably not for you as this was developed by the The Old Schoolhouse company and has a religious tone to it. Personally, I enjoy that but I know that not everyone is looking for the same in a curriculum.
SchoolhouseTeachers.com is having a huge sale right now and through Christmas Day at 11:59pm ET.
40% off the monthly membership ($7.77/month) or 50% off the Yearly Membership ($64.26/year). Homeschool families who join at this rate will keep it forever as long as they maintain a continuous membership.
If you would like to see what others on the 2015 Review Crew have to say about the site head on over and check out their reviews.