CTCMath has given us access to a Family Membership. They have also generously given me the resources to offer you a free trial if you use this link. Jahnna has used this before and we were quite excited to be selected for another year of use.

CTCMath has over 1,400 tutorials that last between 4 to 9 minutes. Each of the tutorials consist of a video that combine audio and animation to teach math concepts step by step. Depending on the grade level you are using the tutorial might have a printable worksheet with notes that can be used for further review. After each tutorial there is an interactive question session. If you prefer you can choose to print the questions out in a worksheet format. Answers are available after all the questions are complete. This allows your student to see any mistakes they might have made and how to do the problem correctly.
I need to point out that the option to print varies from grade level to grade level. It seems that most of the elementary levels do not have printable worksheets. Riley has been working in the fifth grade lessons and she has had review pdf's available. Jahnna has been working in the Algebra I lessons and does have the option to print out worksheets.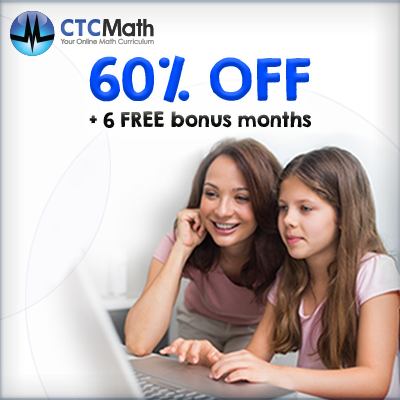 When you sign up with CTCMath you first set up a parent or teacher account. This allows a place for you to parameters for passing lessons, follow your students progress and get detailed reports of everything they do. You are also able to assign tasks and then receive reports when those tasks are completed.
As the parent or teacher you are able to change grade placements for different areas of learning. So say your child is in sixth grade but is weak in multiplication. You can lower the area of study down to fifth grade or fourth grade for that topic while they stay in the sixth grade levels for the other topics covered. The students cannot override levels in their dashboard. They are able to change theme colors to personalize their accounts. Not a huge deal in my opinion but Riley was excited about the possibilities.
If you have multiple students and you don't want to remember different user names and passwords for each child, you can log in to the parent account and then log in to your child's account from there. This saved me a few times when I couldn't remember if the passwords contained mermaids or unicorns and neither could Riley! I knew I shouldn't have let the fifth grader choose a password!
Our Math Experience
Jahnna has been enjoying a different math program and wasn't to excited to go back to CTCMath for a review. I reminded her that she agreed to it and that this could be used as a supplement to the other program. It didn't have to be one or the other it could be both. She grudgingly agreed to try and match up the tutorials to what she was working on.
This turned out to be a huge blessing in disguise when she hit a lesson that I couldn't help her with on her main program. I had appointments all day and she was frustrated that I didn't have time to sit and work it all out with her. I didn't mention that I could barely remember monomials and polynomials because who wants to fess up to that? After several texts of increasing frustration levels, I recommended she check out a tutorial and see if she could find something there to help her gain a better understanding. This is the answer I got.
Fine
Yup, no attitude there. Fifteen minutes later came the next text.
Thank you for reminding me about the other program. I get it now
Except it was in weird teenager text so I translated it for you in case you don't have a teenager yet.
Thankfully, she has continued to fill in the blanks and brush up on skills since then. I was and still am incredibly pleased that she saw the value in supplementing her learning and using multiple resources. It's a good skill to have.
Riley was much easier to convince. I set her up and gave her a pretest to see where she was at. She's on track for her grade so I left her in the fifth grade level. I was going to set up tasks for her but decided she needed a little more mom supervision. I log her in and then get the next tutorial up for her to start. She likes the Austrailian accent and will walk around "speaking Austrailian" for an hour after her math lesson. It cracks me up listening to her but if it keeps her interested then it works for me! I've suppplemented her lessons with some of her main program as well. It worked so good for Jahnna that I figured it wouldn't hurt for Riley to use it that way also.
My Math Thoughts
CTCMath can be used as a complete curriculum. You have access to all the levels while you have a membership. Pick and choose based on your childs skill levels, let them play the games that are included a a reward and I don't think you will be disappointed. If you are already using a curriculum this is a great way to supplement it.
A family membership divided out over a year is very affordable when you have more than one student using the plan. If you only have one student there is an option for that as well.
If you are ready to get started with CTCMath use this link for 60% off + 6 bonus months. That's a fantastic deal so be sure to not miss out.
You can connect with CTCMath on Facebook, Twitter, Periscope, Pinterest, and YouTube.
Be sure and click on the banner below to see what the other members of the Homeschool Review Crew had to say about their experiences with CTCMath.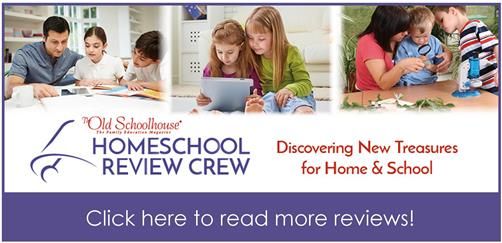 Save
Save
SaveSave