Homeschool Buyers Co-op has come up with an awesome online planner called Homeschool Planet. I was offered the opportunity to review it and I'm happy I did. I really like paper planners but needed something to track both Jahnna and Riley while incorporating all the medical appointments we have.
In order to use Homeschool Planet, you need to be a member of the Homeschool Buyers Co-op. Don't worry it's free and really easy to sign up. Once you have purchased Homeschool Planet you can access the program through your account subscriptions. Set up from that point is really simple. You are able to customize just about everything you see. It takes a minute or two to set up everything the way you want. The nice thing about the planner is you can change something at any point in time.
Let's go through a few of the features that I liked. First up is the flexibility. There are all kinds of reminders built into the system. You can get a daily digest of activities and assignments. You can shut it off if you are going to log in every day. If an assignment didn't get done you can have the planner adjust the schedule to shift everything forward a day. This is a huge feature for me! Sometimes you just can't get everything done. When you shift assignments forward it means you haven't doubled up assignments and created an even bigger workload to fall behind on.
Next up is personalization. You can choose from 18 different theme pictures to set as the background. For some people, this might not seem like a big deal but for me it is. I like having a variety of options to change things up and keep them visually interesting. You can set your kids up so they can see the assignments and activities. This personalization lets them make it theirs which helps them buy into the schedule. You can also import your other calendars from Google or Outlook so you have everything in one location.
Now for my favorite feature. There is a Lesson Plan Marketplace. Typically these lesson plans run from $5 to $15. During the month of June if you sign up for a free one-month trial you can choose to receive a free lesson plan. Great, you get a free lesson plan but what does that do for you? I chose to receive the Math Mammoth lesson plans. I assigned the lessons to Riley and it populated her calendar with daily assignments, warm up exercises, games and extra math practice that go along with the Math Mammoth program. This took away my biggest challenge when using a program like that, figuring out when to do it and not forgetting to add in the extras. The links are all there so all Riley had to do was click on them. I can't even tell you how much this has helped to fill in gaps and keep things interesting for Riley.
In addition to lining out daily work, the lesson plans give a bunch of resources that you can use like the picture above. You are able to change the planner to go from a planner, to a calendar, to the resources list, to the lesson plan page.
Our Planner Experience
I have already admitted to being more of a paper planner than an online planner. Homeschool Planet is quickly changing my thoughts on that. As Jahnna enters high school, I wanted something that would allow me to track things for transcript purposes. I don't want to be scrambling her Senior year to throw together something that might or might not help her. I love the option to add multiple school years. It goes back to that flexibility and personalization, I'm a big fan!
Being able to add in multiple calendars and widgets is really starting to help get me more organized. I'm working on adding in my blog projects so that I can keep things all in one location. As my kids get older and start adding in more activities and co-op experiences I want to be able to have a record of volunteer hours or group projects. Things that will help shape who they become but get forgotten when it comes time to make a record of it.
My Planner Thoughts
I fully expected to try this out for the review period, get frustrated or lazy and go back to my old ways. High expectations, right? That has not happened. The more I use Homeschool Planet, the more I like it. I've already started planning for next year and looking at what lesson plans are available that I might be able to use with it. I'm not saying I'm going to totally give up my notebooks and binders but I will continue to use throught out the next school year. At this point I can see myself sticking with it which just goes to show that how much my expectations were shattered.
If you think Homeschool Planet might be a good fit for you, check out the free month option. It's plenty of time to decide if this will benefit you and your family.
You can connect with Homeschool Buyers Co-op on Facebook, Twitter, Pinterest, Instagram, and Google +.

Be sure and click on the banner below to see what the other members of the Homeschool Review Crew had to say about their experience using the 
Homeschool Planet
 planner.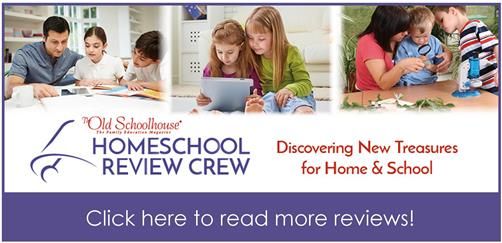 Save
Save