Innovators Tribe has one of the coolest products I've seen in awhile. Riley thrives on STEM products and curriculum and this is right up her alley. We were chosen to review the Thinking Like an Engineer program. Others on the Crew were selected to review the Thinking Like an Architect program. I have to admit that I'm a little jealous of those reviewers and will be reading their reviews when I'm finished with mine!

We received a 2-year subscription to this online program. One subscription can be used for multiple family members. This is great because I've been checking out some of the lessons when I have time and I plan on having Jahnna use this when Riley finishes up. The course can be used to provide 1/4 of a high school credit if you are tracking credits.

The course is easy to get started. You sign in and there is a dashboard that will show your course or courses if you purchase both. Once you open up the course the units are on the left side of the screen. When you complete a lesson in the unit there will be a green checkmark indicating it has been completed. Lesson lengths vary depending on the video instruction and the challenges that need to be completed.
You can see in the picture above that there is a course syllabus and then each lesson follows it. The syllabus is downloadable as well as printable. There are also journals that are to be printed out for the different units. I'll get to that in a minute. If the lessons mark themselves completed how do you share with another student? At the bottom of the video, it gives you a place to mark the lesson incomplete. This is a great feature that is helpful when using with multiple students. The only recommendation I would suggest would be to have something like a "start course over" option on the last lesson that removes the marks on all the lessons. It's easy for each student to track their progress with their journals though so it's not that big of a deal.
The video instruction is top notch! There are workable links to YouTube videos and software that comes with the course. Younger students might need their parents help to not get lost down the YouTube rabbit hole like I did! Whoops! The roller coaster video was so fascinating I started watching other ones and then I made myself nauseous watching some of the rides. There is a reason I'm not a huge roller coaster fan anymore!
The scary bridges lesson was fun. I had to include a picture of my bridge above. I'm pretty sure everyone who grows up in the Bay Area considers the Golden Gate Bridge to be their personal bridge. I was always freaked out when we drove over it. I remember trying to hold my breath thinking that if I did that we wouldn't crash into the ocean. That was a real fear after the Loma Prieta earthquake in 1989!
I mentioned software earlier. It has been fun learning a new program with Riley. This is a picture of her just messing around with some circles.
She hasn't done too much with this yet because of her eyesight issues so I'm hoping that we can continue to learn it together after her eye surgery next month. The instructions to install the software were very simple. I'm currently working on the lesson on how to use it.
I wanted to touch a little on the journals. You print them out and your student answers questions as the lesson progresses. It would be very easy to do some of these questions verbally if you have a student who doesn't like to write. I found that these were a great tool to keep my easily distracted daughter on track. If she didn't know the answer she could watch the video again or we could discuss it together.
There are also suggestions for activities in the journal.
Each unit has various challenges associated with it. These will definitely make your student learn to think outside the box. One activity involved taking 4 pieces of printer paper and 1 foot of 1″ masking tape to create a free-standing tower.
It's more challenging then you might think. Another challenge is shown in the next picture.
How fun is that?
My STEM Thoughts
I have really enjoyed this program! I know that as soon as we get Riley's eye situation figured out she will jump right back into this.I didn't push it too much because the suggested grade range is 6th grade through 12th grade and she is in 5th grade. For science minded students in 4th or 5th grade I feel that this program is definitely workable. For students who aren't science and math minded but need help or credits, this is a gentle and fun way to teach those skills.
I highly recommend Innovators Tribe and the Thinking Like an Engineer course. I will be purchasing Thinking Like an Architect today because Innovators Tribe currently has a sale ending on 11/11/17 for 35% off of their course prices. It's such a great value that I don't want to miss out on it and I hope you won't either!
Be sure and click on the banner below to see what the other members of the Homeschool Review Crew had to say about their STEM experiences.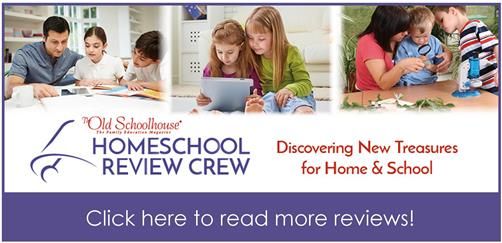 Save
Save
SaveSave
SaveSaveSaveSave