A Journey Through Learning Lapbooks sent us the Exploring Creation with Astronomy (2nd Edition) Lapbook from their Apologia Curriculum page. We reviewed the Apologia curriculum last year and picked it up again for the summer in order to review this lapbook. The majority of the Apologia lapbooks are intended for grades 2 through 7. You must have the actual Apologia textbook for these lapbooks to make any sense. They go together and should be used at the same time.
The Journey Through Learning Lapbooks accompany each chapter with a mini-booklet to show what your child has learned. The lapbooks have lesson plans that correspond to the pages you should read each day. It's really a smooth system that provides additional lesson plans for the parent. Using this system it should take roughly two weeks per chapter or module.
Each lapbook includes:
Answer Key
All Mini-Booklets
Lesson Plan
Website and Book Suggestions
Lapbook Instructions
Our Lapbooking Experience
We have had to adapt lapbooks a little bit for Riley. I still don't know why she thinks lapbooks are for little kids, but she does. I find it highly amusing that fifth grade is so grown up now! Riley really enjoys the actual little projects, the cutting, gluing and coloring but for whatever reason putting them onto the folder seems lame to her.
We decided to use a binder instead of folders. It's so easy to adjust and adapt the lapbooks. You can see at the top of the picture below, that it shows how to assemble the folders. We simply put them on to pages in a binder like a scrapbook.
Each of the pages has directions like the one above. We were able to start a little farther in the book because Riley had gone through half the book last year. This put us into the perfect spot for the eclipse this month. We were able to talk about eclipses, the international space station, and planets. We took several pictures during the eclipse and printed them off so that Riley could include them in her astronomy scrapbook. This is one of my favorite pictures that my sister took of us. We're all looking up at the beginning of the eclipse.
Riley enjoyed her lapbooking experience. She liked that we were able to adapt things to suit her and that she could decorate her own scrapbook.
My Lapbooking Thoughts
We have been able to review several different lapbooking products over the years as a part of the Homeschool Review Crew. There are many good ones out there. The problem that I usually have is that you have to bounce around, flip between files, and get lost or frustrated with the amount of work involved.
We have not had a single ounce of frustration with A Journey Through Learning. The directions are all incredibly clear and concise. There are no complicated folds, assembly instructions or complicated cutting. The picture above is as complicated as it got as far as cutting things out and folding them. It's been nice.
I have been impressed with how easy everything has been to assemble and how much Riley has been able to retain by using it. A Journey Through Learning has developed great products for elementary and early middle school aged students. I think you and your students will like them as well.
You can connect with A Journey Through Learning on Facebook, Twitter, Google+ and Instagram.
Be sure and click on the banner below to see the different products other members of the Homeschool Review Crew used from 
A Journey Through Learning Lapbooks. 
These include 
Classical Conversations Cycle 3 JUNIOR Activity Book
, 
Classical Conversations Cycle 3 Activity Book
, 
An Overview of the 20th Century
 and 
The Greatest Inventors
.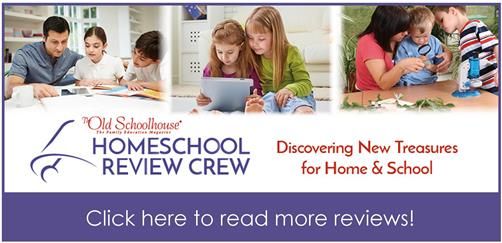 Save
Save