MarshMedia has been producing health education videos for a long time. In the past, they have mainly been for use in public schools K-8. This is about to change with their new Homeschool Special. We were given access to 59 of their videos during this review period. There are a ton of different topics that cover everything from hygiene, health, puberty education, safety, immune system disorders, head lice, and nutrition. For the younger grades, there are even some character building videos that cover things like teasing, bullying and not gossiping.
It should be noted that MarshMedia is not about sex education. Their emphasis is more on puberty and the changes that happen during that time. Each topic covered is tastefully done with anatomically correct drawings. There are separate videos for boys and girls. Over the 40 years that these videos have been produced a lot of feedback has been given to make these into a quality and educational experience.

Our Hygiene Experience
What is it about nine and ten year olds that make that want to stop taking showers? Maybe it's because they are a bit more independent so they think they can get away with not keeping up with hygiene practices they have been taught? I don't know the answer to that but I do know that Riley is right in the middle of the "I did take a shower, Mom!" while she still has food on her face and dry hair phase. She has been driving me crazy! Thank goodness for the "You're Not a Little Kid Anymore – Personal Hygiene" video. Suddenly showers are a good thing again!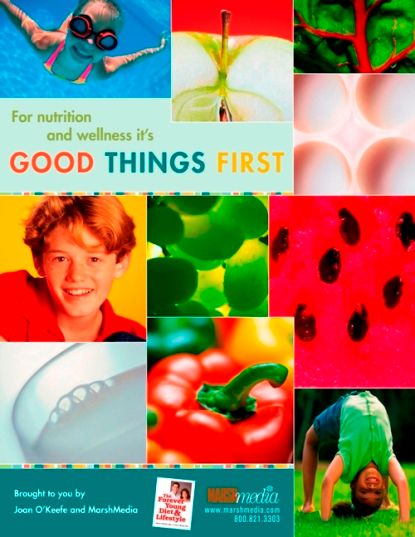 I haven't been too concerned about the puberty discussions with Riley yet. We've always had open communication about bodies and their functions. What I have been concerned with are their nutrition and laziness. John does not set the best example for eating habits. He can eat whatever he wants, whenever he want and still not maintain his weight. He eats a lot of junk because right now it's the only thing that tastes good to him. Of course, when the girls see him eating bowls of ice cream and candy bars they want some too. I drink a lot of energy drinks which is another horrible example. When you only get three hours of sleep some nights you do what you gotta do! Watching For nutrition and wellness it's Good Things First" was very helpful for both girls.
My Thoughts
I am impressed with the quality and variety of the videos available. The Homeschool Offer is really a fantastic deal and one that we will probably take advantage of. We weren't able to get to all the videos I wanted them to watch during the review period. I know that if we had a few more months to use the resources available it would work out perfectly. I hope you check it out and see if this is a good fit for you.
You can connect with MarshMedia on Facebook, Twitter, Google+, and YouTube
Homeschool Offer
MarshMedia is currently offering homeschool families the opportunity to have unlimited viewing of 59 programs for $50. This offer is available until December 31, 2017. In order to take advantage of this offer in your homeschool please use the link below for more information:
https://marshmedia.com/pages/homeschool-offer
When clicking on the link it might take a few minutes to load so be sure and give it a little time for the information to come up. One other important bit of information is to note that the option to rent will actually say "Buy" This just means that the video will be available until the end of December. The system MarshMedia is using didn't have another way to let homeschoolers have unlimited viewing options.
As usual click on the banner below to see what the other members of the Homeschool Review Crew had to say about their experiences with MarshMedia.