Math Essentials recently sent us a copy of No-Nonsense Algebra. The book is a soft cover text book using Richard W. Fisher's award-winning style of teaching. Included in the book is an access code for online video lessons that correspond to the lessons in the book.
No-Nonsense Algebra is exactly that! You won't find colorful pictures and fun stories to keep your interest. If you are looking for a straight forward way to learn Algebra, you have found your product! You will want to start reading from the very beginning to get a feel for how this course will progress.
Each topic contains an introduction and explanation of the topic. Next is a Helpful Hints section with tips and shortcuts. Examples with step-by-step solutions show your student how the problems are worked. Written Exercises will be completed after the examples. Never fear, all you math fearing parents, the answers are in the back of the book! I count myself among that group of parents! The lesson ends with a Review section. At the end of each chapter, there is a Chapter Review. The lessons end with a comprehensive Final Exam.
There are several ways to use the book. It can be used as the main curriculum for your student. It would not be hard to use this book daily. The lessons contain under 30 problems each with the written exercises and review. If your student struggles with problems it would be easy to extend a lesson out over several days if needed.
No-Nonsense Algebra would also work as a supplemental book for other programs. You can use it to bring another perspective into areas that your student might struggle with. The videos make this a great tool for visual and auditory learning. 

Our Algebra Experience
If you have read any of my other math reviews, you will already have an idea of how much Jahnna despises math. We have tried many programs that she has liked but her underlying feelings toward math have never improved. I am not even about to tell you that this changed her mind because it didn't. What it did do was help her focus on the steps and see that there are patterns and rules to math that make it learnable. Jahnna is a Freshman this year! I had hoped she would be further ahead in her understanding of math by now. She isn't so this was a good tool for us to start over.
Jahnna is a Freshman this year! I had hoped she would be further ahead in her understanding of math by now. She isn't so this was a good tool for us to start over. The first chapter is called Necessary Tools for Algebra. This is basically Pre-Algebra concepts that you will need to progress.
I had Jahnna start each lesson by reading the introduction and the helpful hints. When she had that done she watched the video for the lesson. Most of the videos are fairly short and last between five and fifteen minutes. I then had her write out the examples step-by-step. Cue the gnashing of teeth! "Why do I need to write out an example that's already worked out for me?" "I hate copy work!" was some grumbling I heard. I calmly referred her back to page 4 where you can see this.
I didn't even pull the mean mom card! All I would say is "Page 4, ", and the grumbling would stop verbally. I'm sure it was still there in her head but I didn't have to hear it anymore!
Jahnna was able to get through all of the Pre-Algebra section and half way through Chapter 2 during this review session. There were a few days where she did multiple lessons because she already knew the material. That was a win for me because I didn't even prompt her to do that! When Jahnna was done with a lesson she corrected her work using the answers in the back of the book.
My Algebra Thoughts
I prefer a straight forward approach to math. Being able to see examples alongside tips, and tricks make so much sense to me. If I don't understand something I can try and rework the problem using those to help me figure it out. When I get stumped or overwhelmed having a video follow along with would have helped me immensely when I was in high school. I felt the videos provided with No-Nonsense Algebra were a great addition to the program. If there was a spot where I couldn't help Jahnna with a question we watched the video together.
If you've ever seen the math equations posted on Facebook where people are arguing over the answer to the equation then section 1-10 might help you out. I wanted to include a picture of how the introduction, helpful hints and examples looked. So many people argue over the order of operations that I figure this would be a good example to show.
I can confidently recommend No-Nonsense Algebra for anyone needing either an Algebra refresher or complete program for your student. Jahnna and I both agree that this will continue to be her main math course for the coming year. I am planning on buying Book One 4th & 5th grade for Riley to use this year. Mr. Fisher has developed a high-quality product that we will continue to use in the coming years.
You can connect with Math Essentials on  Facebook.
Be sure and click on the banner below to see what the other members of the Homeschool Review Crew had to say about their No-Nonsense Algebra experience.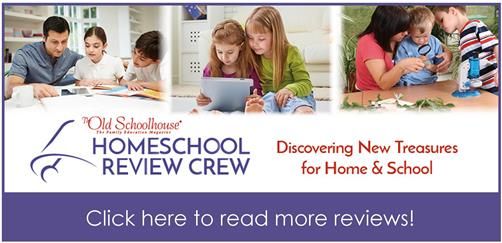 Save
Save
SaveSave
SaveSaveSaveSave