Doctor Aviation is a new six-month online aviation course that we had the opportunity to review. John has always wanted to learn how to fly. When he was medically retired from the Army, he thought about getting a pilot license. Turns out you can't do that when you have brain cancer. He was pretty bummed about that. I thought going through the course would give him a brief glimpse into that world and that he could share it with Jahnna.

The course is broken down into fifteen lessons. Each lesson starts with a video that is between forty-five and sixty minutes long. There is a PDF of "To Learn More" suggestions. There is a lot of information in that PDF so you don't want to ignore it. Additional resources are included. These include links to YouTube videos, movies, hands-on activities and more. Below is a sample screen shot to show an example of some of the links provided.
There is also a PDF of guided notes. The guided notes are fantastic for those who need a little note taking help. Below is a sample from lesson one. It shows the sentence and then leaves a blank space for the answer that needs to be filled in.
Tests are provided after a few sections. These are included for those that would like to use this for high school credit.
Topics of study include
Major Components of an Airplane,
Axes and Forces,
Airfoils,
Lift,
Flight Controls,
Radar,
Propeller and Jet Engine Maintenance,
Airport Operations
Airspeed Indicator
Gliders, Helicopters, and Airships
You can see from the list above why it would work for high school credit. I feel like there are enough suggested activities, tests, and information that your student could gain anywhere from half a credit to a full credit for this course. It's been awhile since I've had to figure out credits for coursework but I'm fairly certain this falls into that credit range.
Our Aviation Experience
John really wants to go back to college just for something to do. We live in a university town and he has been accepted back in. That being said I'm not sure that taking classes for credit is something that will work for him. I figured that using Doctor Aviation would give him a glimpse back into academics. He is still recovering from brain surgery so this was a challenge for him. The videos were a great tool and he could start them over or watch them again as needed. He really enjoyed the additional material suggestions and the video links.
Jahnna had a bit more struggle. Her struggle was mostly that at this point she isn't interested in aviation as much as she said she was. Once the course started talking about plane parts, she mentally checked out. Not good considering that was the start of the course. We ended up compromising and she watched the videos with her dad but I didn't require her to take notes or do the tests. Jahnna is going into ninth grade this year. I feel like it would have been a better fit for her if she had been a junior or a senior.
My Aviation Thoughts
Doctor Aviation is a solid program. For younger kids who are interested in the program, it would work with a lot of parental support. I would love to see a middle school and even an elementary school version of the program with the use of charts and a bit more animation from the instructor. That being said, Daryl Smith, the instructor has thousands of hours of flight time and has been an Air Force instructor. His style of teaching certainly reflects his military background which is why John loved it. He has produced a quality program to introduce the world of flight to anyone who has an interest in aviation.
You can connect with Doctor Aviation on Facebook and Twitter.

As always click on the banner below to see what the other members of the Homeschool Review Crew had to say about their experience with Doctor Aviation. There were several different age groups reviewing this product so be sure and take a look if you have younger kids.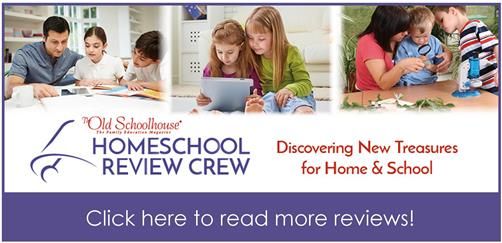 Save
Save