We generously received a six-month subscription to the Online Learning site Reading Eggs. This includes access to Reading Eggs Junior (ages 2-4), Reading Eggs (ages 3-7), and Reading Eggspress (ages 7-13, grades 1-6).  We are also able to check out the math side of things with MathSeeds. I have received an offer of a 4-week free trial for you to use if you want to check it out also.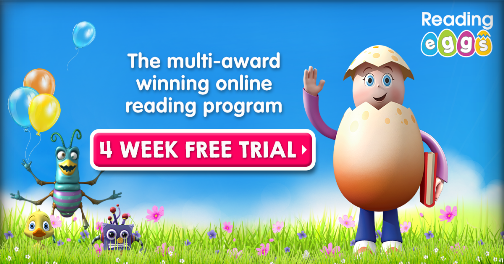 I'm warning you right now that this is going to be a lengthy review. I checked our Reading Eggs years ago, and it has come a long way since then. I'm going to touch on the basics but make sure you stick around for the extras towards the end also. There is so much I don't know if I'll be able to cover it all or not.
I'll start youngest to oldest as far as the levels go.
Reading Eggs Junior Ages 2 to 4
Reading Eggs Junior is brand new to the site. I don't have kids in this age group, so we didn't use it at all. I did take a look at it. There are lots of books that read the story to your child. There are videos, math books like Counting Hamsters; there are music books, matching games and short videos in the parent dashboard extras section. I love that a parent has to enter a code to log out of this section. This ensures that kids won't get into other levels or mess up any settings. If this had been around when Riley was this age, I would have subscribed back then.
Reading Eggs Ages  3 to 7
This is where you are going to want to start if you have Kindergarten, First or Second-grade level students. There is a brand new homeschool file option on the parent dashboard that lays this all out week by week, lesson by lesson. It looks fantastic!
You have the option to have your student take a placement test and start on the recommended lesson if you would like. If your student has no reading skills there is a button that says "My child has no reading skills" and then it takes you to the first lesson. Once you have made your decision, your student won't see that option anymore. If you would like to change the placement level, you can do that on the parent dashboard. You can also have your student retake the placement test if you don't feel it correctly placed them.
Each of the lessons has multiple components from teaching letter sounds, to matching and dot to dot activities. I pretended I was Riley and started Level 1 to see what it would be like. I liked that if you start at the beginning with a three-year-old, not only will they learn what is being taught but they will also learn mouse control if you have one on your computer. It's an excellent way to teach computer skills as well as learning the basics.
In the student dashboard above, you can see that some areas are blocked out. These will open as your student progresses and gains new skills.
Reading Eggspress Ages 7 to 13
This is where Riley is at, and it's what we have used the most for this review. You will start again with the option to take a placement test or to place your student. On the placement test if your student misses three questions out of twenty they are through with the test. Once the placement test is complete, your student will see this dashboard.
The English Skills on the far left is spelling lessons.
The first spelling lesson for Riley consists of ea and ee words. You have your student watch a short video and then take a 20 question test. The test questions are all different types from disappearing words that you type into a box to multiple choice questions. After around 7 or 8 questions a little game comes up, and your student gets a little refresher on how to spell some of the words. What stood out to me in this section is that they are not only learning how to identify the correct spelling but also to weed out the incorrect spellings. It seemed to make a bigger impression on Riley and helped her recognize some of the spelling rules better.
There are options to have questions repeated by clicking on the speaker icon.
The Stadium section lets your student compete against other students with grammar and spelling questions. As far as I could tell there was no actual communication between the students which in my opinion is a good thing. It's just a little incentive to work harder.
Riley liked the Target section and that it showed her achievements. She was continually trying to check off her achievement by completing things like book reviews, acquiring pets and owning trading cards.
Speaking of book reviews, the library section is incredible. You can adjust the Lexile reading score to your child's level. You can search by topics like oceans, sci-fi, etc. and students can read other students reviews of the books. After they read a book, they can take a quiz on it and score more eggs.
The eggs are used to buy things for your apartment. They can decorate it, add pets, move furniture around. Trading cards that contain information about different animals, geography, astronomy and other fun topics are stored in their home. The avatar can change its clothes and visit their trophies as well.
MathSeeds Ages 3 to 9
We have not used MathSeeds yet due to some health complications I'll tell you about in a minute. I went ahead and took a look around though so I could tell you about it. I took the math placement test to see if I thought Riley should take the placement test. I purposely missed two of the questions towards the end that I thought she would have struggled with. It placed her at Lesson 131 with a total of 175 math lessons. This portion of the program is similar to the other sections I have already discussed it's just math instead of language arts. There are bonus activity sheets similar to these in the parent dashboard.
Our Online Learning Experience
Riley's right eye decided it wanted to start turning inwards over the summer. It took us an MRI, a Sports Medicine doctor and a four-month wait list with the ophthalmologist at the Children's Hospital to figure out that she has Ehlers-Danlos Syndrome. She started complaining about her joints hurting at the same time she started having double vision. The months waiting to find out what we were going to do about it went by very slowly.
So why am I telling you this in a curriculum review? Her eyesight on the computer has gotten worse the last month during this review period. She started out having headaches while trying to use programs with the flash player going. We've adapted, but she begged me not to make her use the math portion of the program because her eyes were hurting so much. I read her the words on the computer, and she gives me the answers. It's not quite as fun for her, but it works. Hopefully, after she has eye surgery in December the pain will go away, and she can get back to using the program on a more consistent basis.
All that being said, Riley does love the program. Listening to me or the audio files have forced her to slow down in her response to the questions. She likes to read, but she reads fast and misses key parts of stories. Doing it this way has shown her how much she has been missing. She enjoys earning eggs and using them to buy pets. She now has a ferret in her apartment. Luckily, it's just a game and not real! We've had a ferret before and won't be repeating that experience anytime soon no matter how much she asks for one.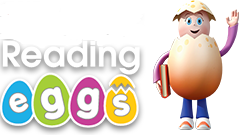 There has been some frustration at having to listen to things instead of being able to read on her own. Little miss independent likes to do things her way. Having ADHD makes listening a little harder as well. I'm so happy that the incentives, games and fun style of learning have made it enjoyable enough for her to want to use the program even though it's been a struggle at times.
My Reading Eggs Thoughts
I wish we'd signed up for this program sooner. I don't know how else to say it other than I feel like this would have helped me with Riley when we first started homeschool with her. This is right up her style of learning. She is competitive, independent and a voracious reader. She is always spouting facts, so the trading cards have been fun for her. She's continually learning and trying to do better. I know this has been a crazy long review, and if you are still with me, thank you for reading it all the way. The bottom line for us is that we will continue with this program even after our six-month subscription is up if her eye surgery goes well. I highly encourage every to a least check out the four week trial period. You won't be disappointed.
You can connect with Reading Eggs on
Facebook
,
Instagram
,
Twitter
,
Pinterest
, and
YouTube
.
Don't forget to check out the Free 4 Week Trial and see if this is a good fit for you.
Still not sure if it's a good fit? Then be sure and click on the banner below and check out the other members of the Homeschool Review Crew and their online learning experiences with Reading Eggs.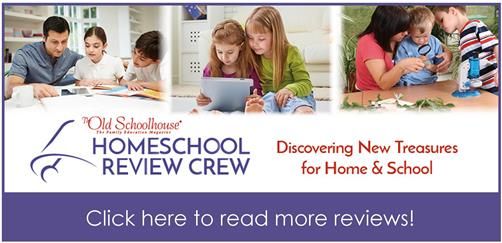 Save
Save
Save
Save
Save
Save
Save
Save
Save
Save
Save
Save
SaveSave
SaveSave
SaveSave