I enjoy a good puzzle every now and then. We usually do a couple of them during winter when life slows down and it's cold outside. The girls usually get bored with puzzles after finishing one or two 500 piece ones. I get tired of doing them alone and they finally get put up sometime towards the end of January. I was excited to hear that I would be able to review a puzzle app from Planet 316. The Daily Bible Jigsaw is exactly what it sounds like. There is a new puzzle every day and when it is finished a Bible verse shows up on the picture.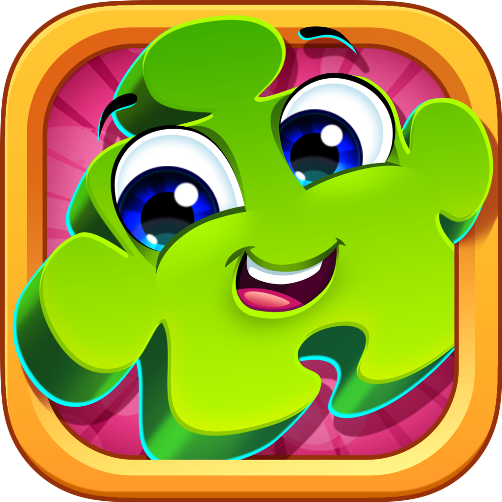 The app itself is free for Android on
Google Play
, iOS on the
Apple App Store
and
Facebook
users. If you play on a computer Chrome or Firefox are the best browsers to use. You can purchase coins to use with the app if you want but you don't need too. For this review, each reviewer received 500 coins to use. If you want to purchase 500 coins, it will cost you $39.99.
The daily puzzle is free to play each day. There is a timer that tracks how long it takes you to finish, and you can compete against friends if you use Facebook to connect to the game. Once you complete the puzzle, the Bible verse shows up with confetti and streamers. The option to share the picture and verse if given before you are taken to a calendar for the month. Every day you complete a puzzle, a puzzle piece is placed on the calendar. When you complete the entire month another picture is revealed.
You might be wondering where the coins come into this. If you miss a day, you can use coins to unlock the other days of the month. Each day is three coins. There are also tools you can use while you are playing a puzzle. You can use the Edges tool which clears all the middle pieces of the puzzle from the board. There is a Rotate tool that turns all the pieces in the direction they fit into the puzzle. The Magnet tool will connect two pieces together.
There are ways to earn coins also. During each puzzle, there is a highlighted piece that if you connect it will earn you a coin. You can earn coins for completing 10 puzzles, 50 puzzles, etc.. It's nice to be able to earn coins as well as spend them.
My Puzzle Experience
I thought this would be a fun game for me to play while waiting for Jahnna to come out of the library or waiting for doctor appointments. I have tried a few puzzle apps in the past but they were, either, way to easy or had so many pieces they were impossible to see. I didn't anticipate Riley taking over the game to play for herself. Riley loves the app! After she finishes a puzzle she likes to bring it to me so I can see the picture.
After Riley had completed a few puzzles I wanted to check it out. I was a bit surprised to see that she had spent 100 coins! She hadn't realized that the tools or cheats as I like to call them, used coins. I wondered why anyone would want to spend coins on the cheats until my competitive streak came out. I didn't realize how much I would want to improve my time against other crew members and friends. I used a couple of them but ultimately decided that I liked completing them on my own.
Overall I have really enjoyed this app. I like the pictures and often times the Bible verse was something I needed to see. If you are looking for a fun, quick game this is a great one to check out.