The Pencil Grip, Inc. sent us the Thin Stix Creativity Pack to try this time. We've used both Kwik Stix and Thin Stix for several reviews in the past and they are always a favorite at our house. The Creativity Pack contains 24 different colors. There are 12 of the classic colors, 6 neon colors, and 6 metalix colors. I'm loving the neon and metalix colors! In case you haven't read my past reviews these are actually filled with Tempera paint that really does dry in less than 90 seconds. You don't need water and they are ready to use right out of the box.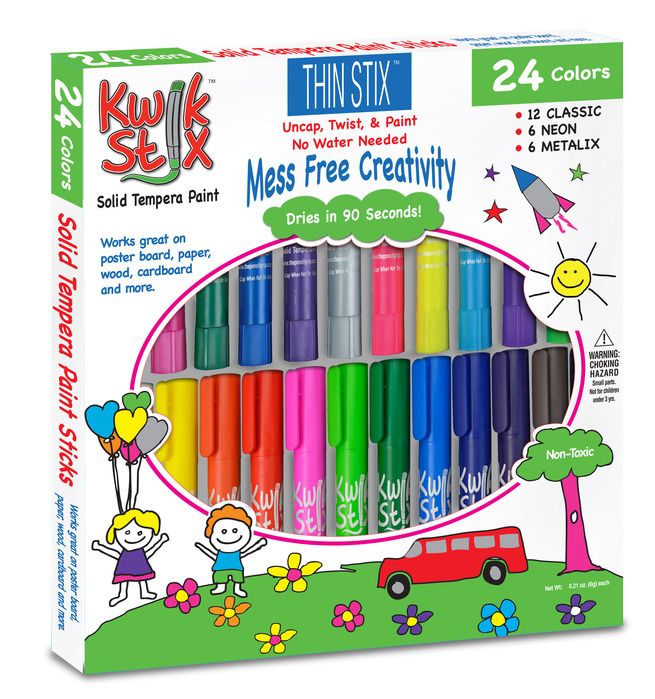 There are so many ways to use Thin Stix. We have primarily used them on paper in the past so I decided we should branch out a bit and try them on wood. Riley agreed that it would be fun to try a new way to use them so we pulled out some wood pieces I've had hanging around forever.

Our Tempera Paint Experience
Unfortunately, I'm a slacker and forgot to take pictures of Riley's project. Fortunately, I made some new ones this week to give you an idea of how it worked for us. Riley painted a black cat wood piece to give to Jahnna. It worked great because there were no small spaces to try and get paint into. It was fun and cute and Jahnna likes it.
For my second round of projects, I found a small turkey and a piece of wood that had already been painted white with acrylic paint. I forgot to follow my own advice of no small areas that couldn't be reached with the paint sticks so I let my turkey have unfinished edges. I think it looks like a kid painted it and I'm okay with that. It is Tempera paint after all. You can see in the picture below that I wouldn't be able to fit the Thin Stix in between the neck and the feathers.
I wanted to try some blending so I added some brown to the turkey's neck. It worked to an extent. These dry so fast that it is hard to blend them. I used my finger and I still couldn't make a mess with the Thin Stix. This is what my finger looked liked after smudging the paint while it was still wet. I used my middle finger to smudge it in case you can't tell which one I used.
Next up is my wood block. I thought the colors would show much better because it was on a white background. I think the different paint types made it not work as well as I had hoped for.
You can probably see that I went over a couple colors with a different color because it wasn't showing up well. Here's a close-up.
Again, I'm okay with this because it's going to decorate a kids table for Thanksgiving. I didn't put a lot of time into either decoration for that reason.
My overall thoughts on these are that they are meant to be used by kids. If you have more patience and talent then I do, these could be used for more intricate projects. I have neither and so I just have fun with it. I know I'm not a great artist and I knew that I wanted these to look like kids had done them and that's exactly what I got!
My Tempera Paint Thoughts
I love both the Kwik Stix and the Thin Stix. I'm so excited that there are so many colors now available in the Thin Stix size. I prefer the thinner stix and it is nice to have more variety to work with. Tempera paint is such a fun medium to use for me. It brings back a lot of good memories and makes me happy. That might seem silly but I've learned to appreciate the moments that make you smile and using Thin Stix makes me smile. I hope that you will consider these for presents during the upcoming holiday season because I know they will be a big hit with whoever receives them.
You can connect with The Pencil Grip Inc. on Facebook, Twitter, and Pinterest.
Be sure and click on the banner below to see what the other members of the Homeschool Review Crew had to say about their experiences with the Thin Stix Creativity Pack.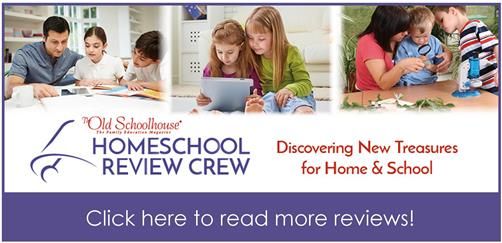 Save
Save
SaveSave
SaveSave